World's Fastest French Bulldog
Winston Bolt, Braden Frederick's precious mascot, has become the fastest French Bulldog in history, this super athlete pulverized the mark it was trying to beat, which was 24.76 mph (40Km/h) by «Django», leaving the audience dumbfounded.
// Do something...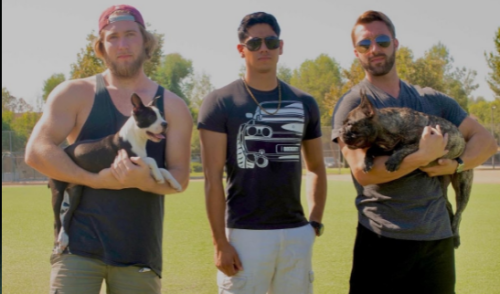 The nice morning of October 3, 2020, it already foreshadowed a laurel wreath on the heads of Winston and Braden.
The Olympus of this feat is located at Sweet Water Lane County Park in Spring Valley, California (USA), the objective is that Winston chase a pretended prey, in the form of a remote-controlled car.
After the logistics and the first preparations began the runs.
The first, which was a contact, by way of warm-up, was exceptionally good.
// Do something...
// Do something...