Most marathons run in different countries in one year
Wojciech Machnik, marathon runner, adventurer and traveller from Katowice, Poland.
A man who can't stand still and is constantly on the lookout for new challenges and inspiration.
For him running is predominantly an adventure. It is also a challenge. The result is of secondary nature. His motto reads 'you should do what you are keen of and what you enjoy'. As a result of his passion for travelling and running, he created a lifestyle project called 249challenge.com.
"Basically I do what I love. That makes me feel great." Wojciech says.
// Do something...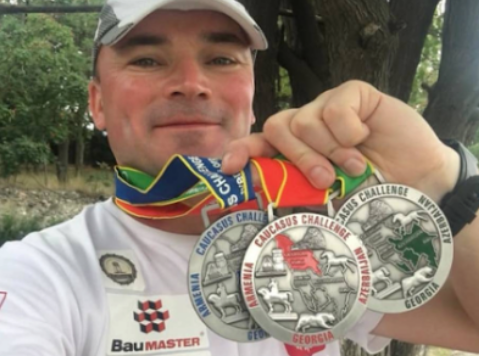 His lifetime goal is to run a marathon in every country in the world including all overseas territories according to the ISO 3166 Standard.
His World Record quest kicked off with a bang.
Thanks to the intense travel and running schedule – between the 9th of December 2018 and the 7h of December 2019 he completed 66 official marathons in 66 different countries (sovereign states).
This result as of today makes him the Official World Record Holder in category "Most marathons run in different countries in one year."
// Do something...
His one-year worldwide challenge was pretty hectic.
He was on a different flight approximately every 3 days to cover the marathon distance almost every 5 days, every time in a different country.
All in all, Wojciech was extremely fortunate to be able to complete his project, since soon after his Word Record hunt was complete, the coronavirus pandemic began and international travel was seriously restricted and he had to come back to Poland.
Knowing Wojciech's ambitions, this is not the end of his monumental efforts.
We are already curious which World Record category he will conquer next.
// Do something...